Velvet Chocolate Cream Pie; so sinfully delicious it's almost illegal. Creamy is understatement, it's so velvety smooth you will think you were at a 5-star restaurant. I have a feeling some of your kitchens are all at a 5-star level, don't sell yourself short.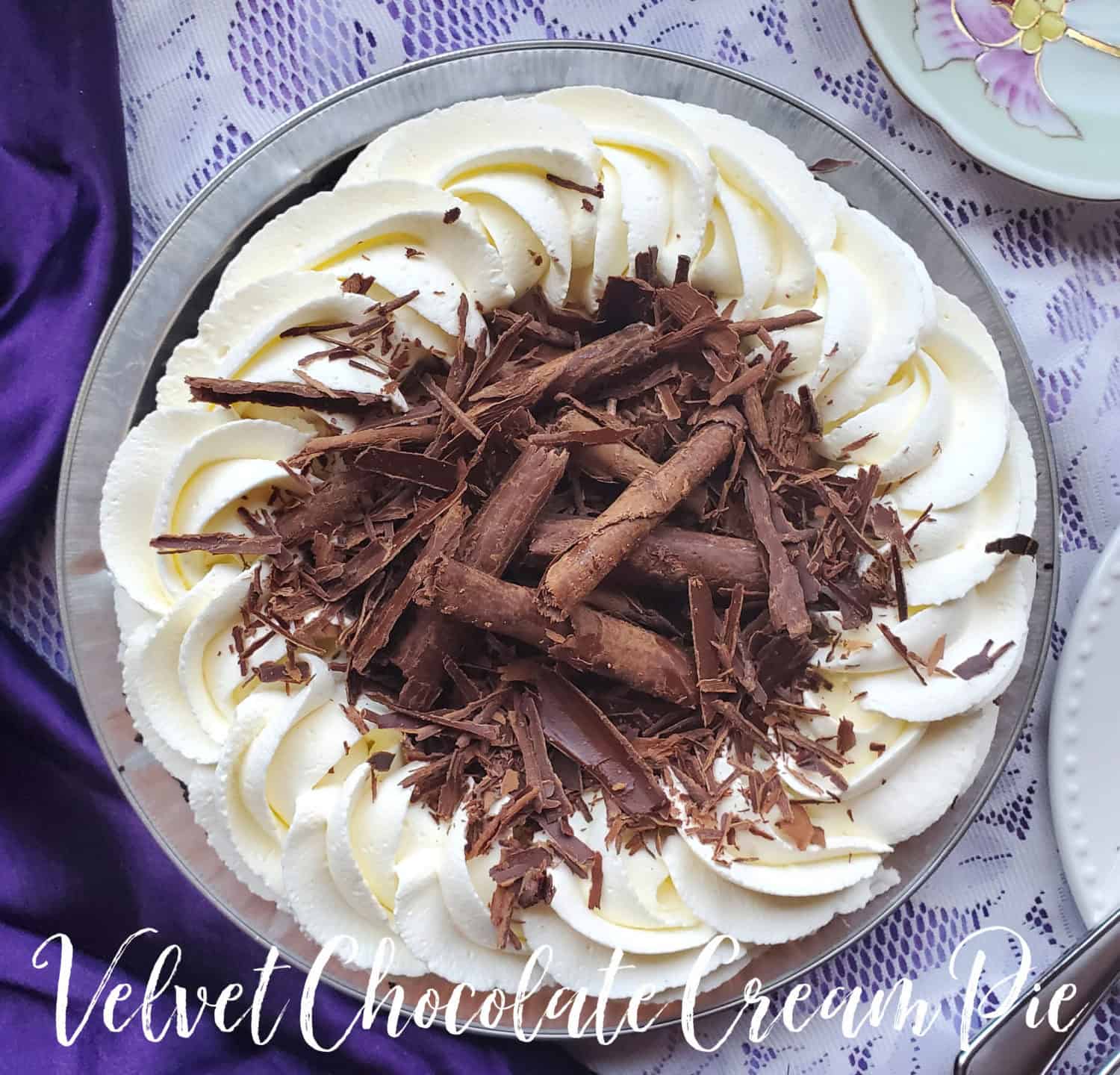 What makes this chocolate cream so terribly divine is the combination of bittersweet and semi-sweet chocolates and cream (half & half). Also, when using only the yolks of an egg adds extra richness; There's nothing that can really replace it.
Prepare the chocolate cookie crust. Use a custard cup to press in the bottoms and sides for a more even crust. Follow the link for Chocolate Sandwich Cookie Crust for more detailed instructions. There's nothing wrong with store bought chocolate crust either. Confession: Yes, the Pie Lady has used store bought crumb crusts. I always say do what works for you; no judging, ever.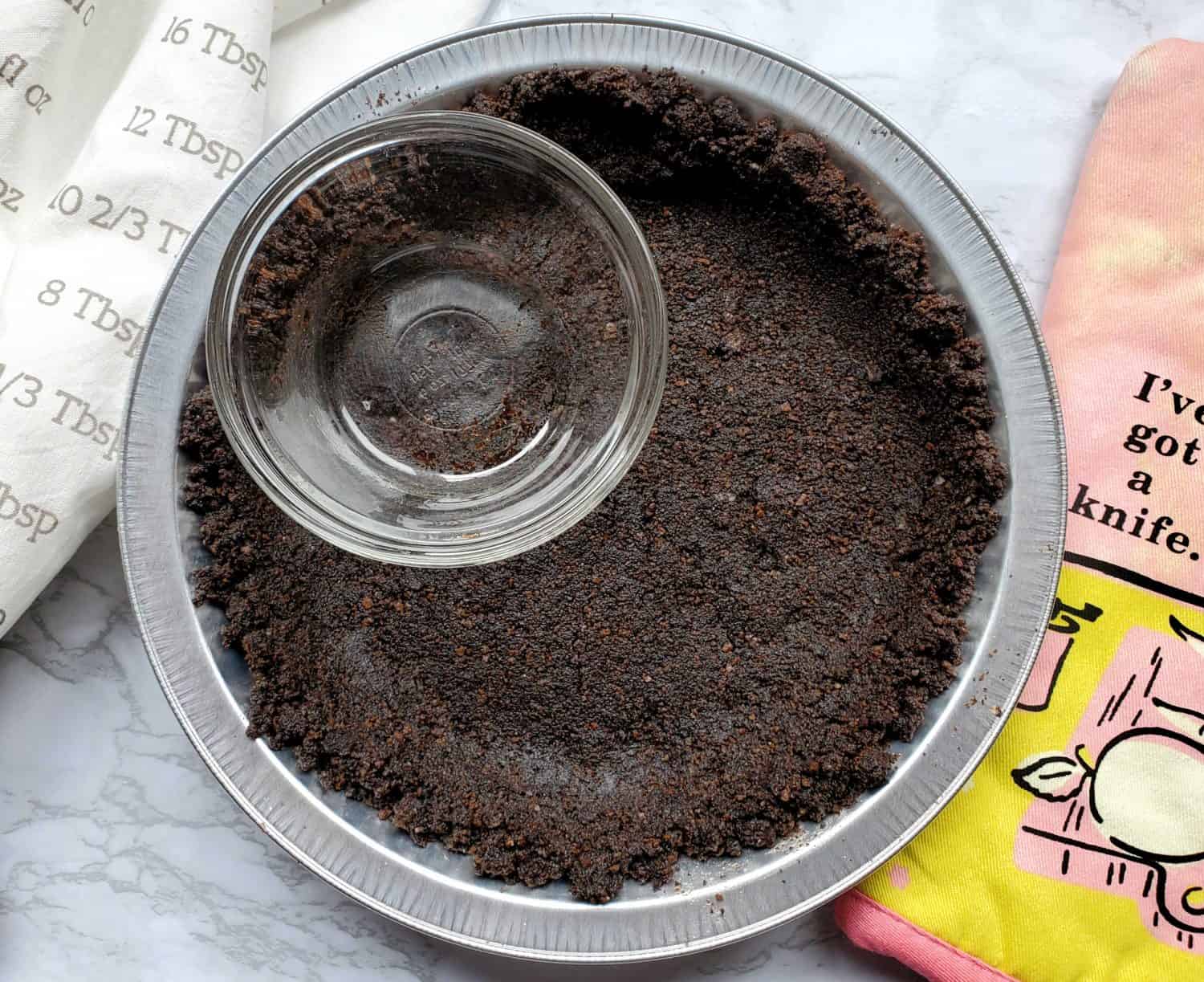 The filling is cooked on the stove top and then poured into the prepared cookie Crust. Place plastic wrap pressed onto the surface of the warm filling to prevent a "skin" from forming. It's the most unappealing part of making the pie, but it is a must. I am a texture freak and I cannot have a skin forming, especially on a decadent chocolate cream pie.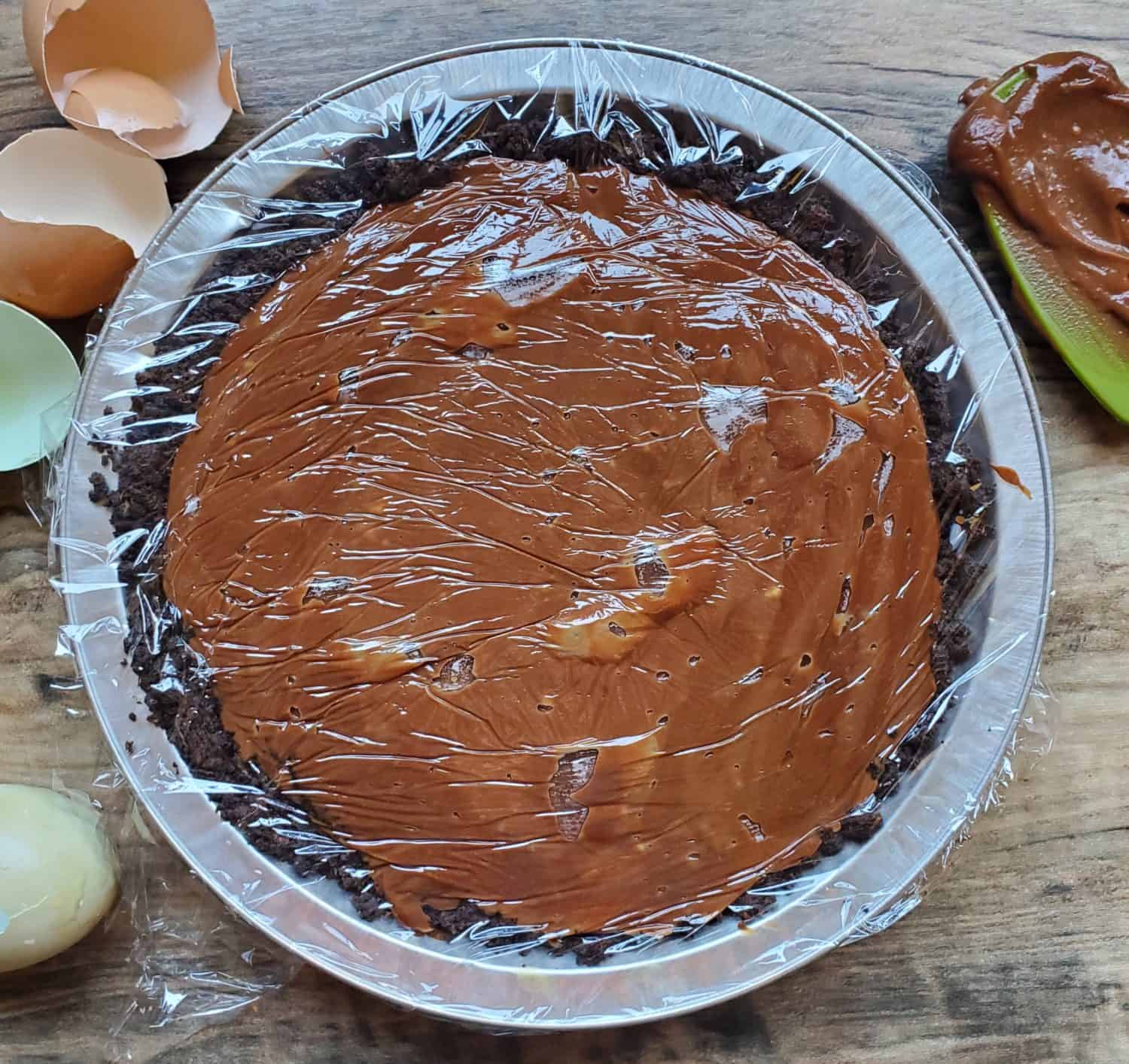 While your pie is chilling prepared the whipped cream. If you're feeling adventurous you could make chocolate curls too. Follow link for instructions on making chocolate curls.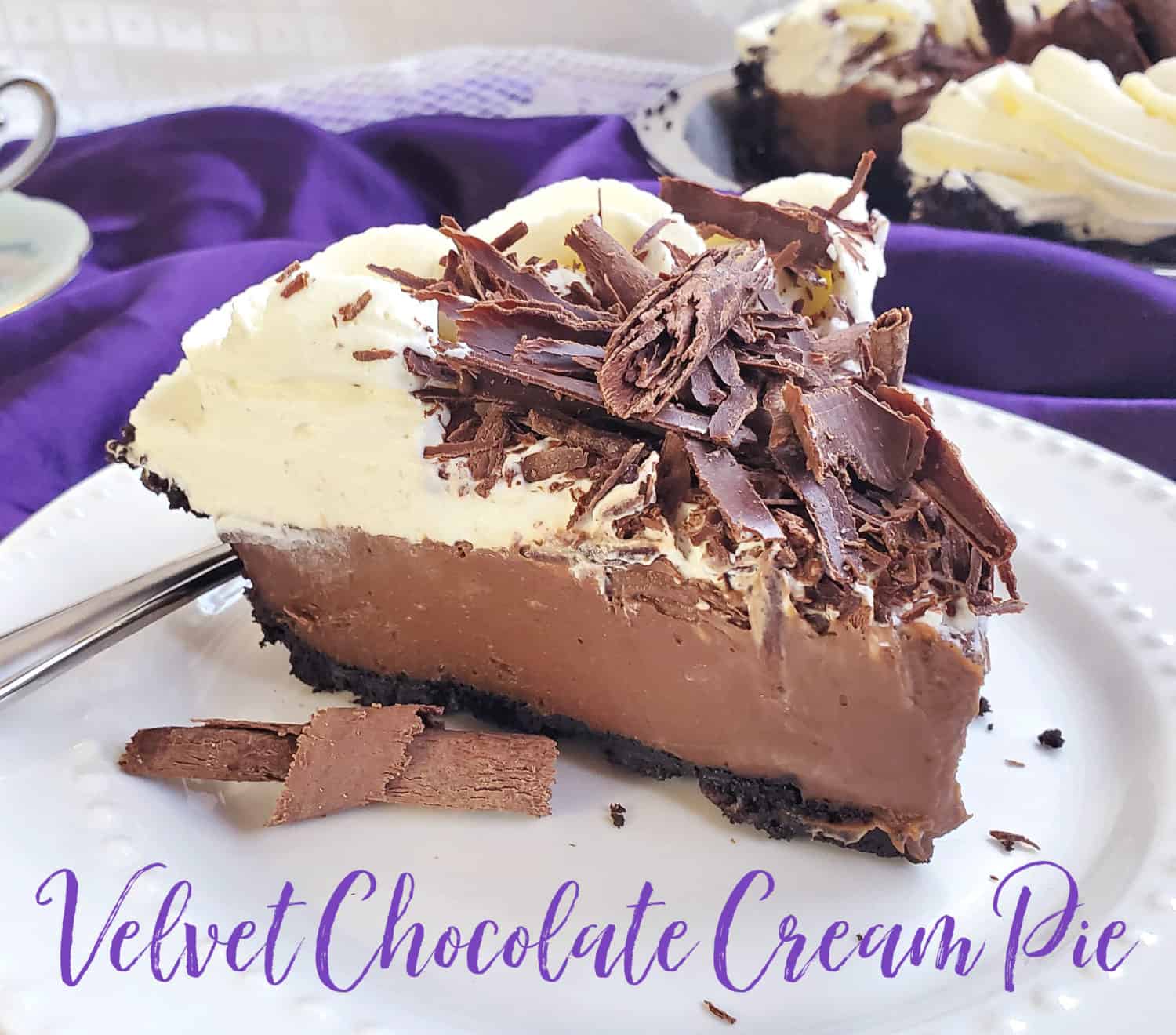 And there she is in all her glory. Decadent and beautiful, your family will love it. Your friends will be in awe and wonderment. You've got this!
Happy Pie Making!
Adapted from America's Test Kitchen.
Velvet Chocolate Cream
Author: Portlandia Pie Lady
1-1/2

cups

half-n-half

1/4

cup

sugar

Dash

of

salt

6

large

egg yolks

2

s tablespoon

cornstarch or tapioca starch

6

ounces

dark or semi-sweet chocolate chips (equals 1 cup)

1

ounce

bittersweet chocolate

6

s tablespoon

butter

1

test

pure vanilla

One

prepared

chocolate sandwich cookie crust

(see notes below for making gluten free crumb crust)
Whipped Cream for Topping
1-1/2

cups

heavy whipping cream

1/3

cup

powdered sugar

1

test

cornstarch to stabilize whipped cream (optional)
In a large bowl, thoroughly whisk egg yolks together, set aside.

In a saucepan mix the dry ingredients (sugar, salt and starch of choice), and stir in half-n-half. Whisk well to make sure there are no cornstarch lumps before turning on the heat.

Heat over medium heat it starts to get steamy, until stirring constantly.

Whisk in 1/2 cup of the hot cream mixture into eggs and then pour all back into the saucepan.

While whisking constantly, at medium heat, bring to simmer until it thickens, about 1-2 minutes.

Remove from heat and add chocolate, butter and vanilla, stirring until melted and smooth. (If you do get lumps, press filling through a large sieve before pouring into pie shell.)

Pour into prepare cookie crust, cover with plastic pushed onto surface to prevent a skin and place in refrigerator for a few hours to cool (about 3-4 hours ).

Whipped Topping: With an electric mixer (I like KitchenAid) whip the heavy cream, sugar, vanilla and optional cornstarch until stiff peaks form. Spread over entire surface of pie and pipe around edges. Garnish with chocolate curls or sprinkles.
Gluten Free Chocolate Crump Crust:
Chocolate Cheerios, Chocolate Peanut Butter Cheerios or Glutino chocolate sandwich cookie, or Great Value Gluten Free Sandwich Cookies.
For the use 1-1/2 blended ground cereal, plus 5 tablespoons melted butter, press into a pie plate, bake 5 minutes at 350 F, and cool before using.
For chocolate sandwich cookies, follow instructions on blog post: https://portlandiapielady.com/sandwich-cookie-crust/