Chocolate Chess Pie is a fudgy chocolate pie filling made in a flaky crust that will satisfy all the chocolate lovers out there! If you are craving an even sweeter pie, try my Chess Pie!
Chocolate Chess Pie
Many chess pies add cornmeal, but in this chocolate chess pie, I did not use it. The filling is thick enough, almost to the point of it being a brownie consistency. Sprinkle some confectioners' sugar on top or add a dollop of whipped topping. It starts with an unbaked crust that can be store-bought, or you could make your own homemade pie crust.
Pie Ingredients
Crust: You can use a store-bought pie crust, but I encourage you to use my homemade pie crust. If you do follow that recipe, you will have two crusts, so save one of them to use in another recipe like my Chocolate Pecan Pie.
Cocoa Powder: Use high-quality unsweetened cocoa powder. Dutch-process cocoa would also work.
Evaporated Milk: Evaporated milk is super-concentrated milk that helps give the dessert filling its creamy texture. It should not be confused with sweetened condensed milk, which has added sugar. They should not be used interchangeably in recipes.
Garnish: Dust a little confectioners' sugar over the top of the baked pie. And then, top it off with some homemade whipped topping! Both are optional as this is a SWEET pie!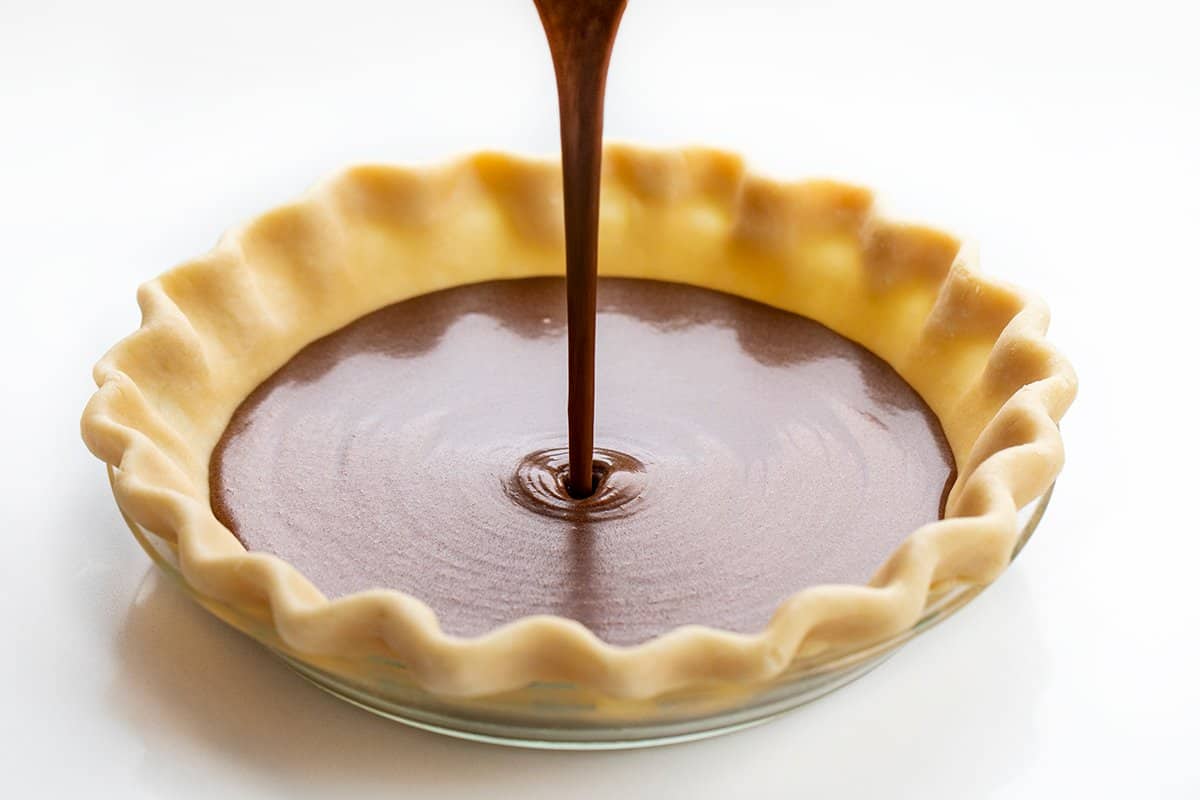 Do I Need to Prepare the Pie Plate?
I do not prepare my pie plate in any way as this crust should remove easily after baking and cooling. I also don't flour my pie plates when making a homemade crust. There should be enough butter and flour on the crust itself to prevent it from sticking to the dish. However, I will sometimes spray a pie plate with non-stick spray when using store-bought.
How to Make Chocolate Chess Pie
The first thing to do in this recipe is to roll out the pie crust to a 12-inch circle and place it onto a deep-dish pie plate. Prepare your chocolate pie filling and then pour it into the pie crust.
After it has baked for the allotted time, turn off the oven, leave the pie in the oven, and open the oven door just a crack. Leave the pie to cool in the oven for 20-30 minutes.
During this time, the top of the pie will gently sink back down. Letting the pie cool in the oven gives it time to set and support the structure.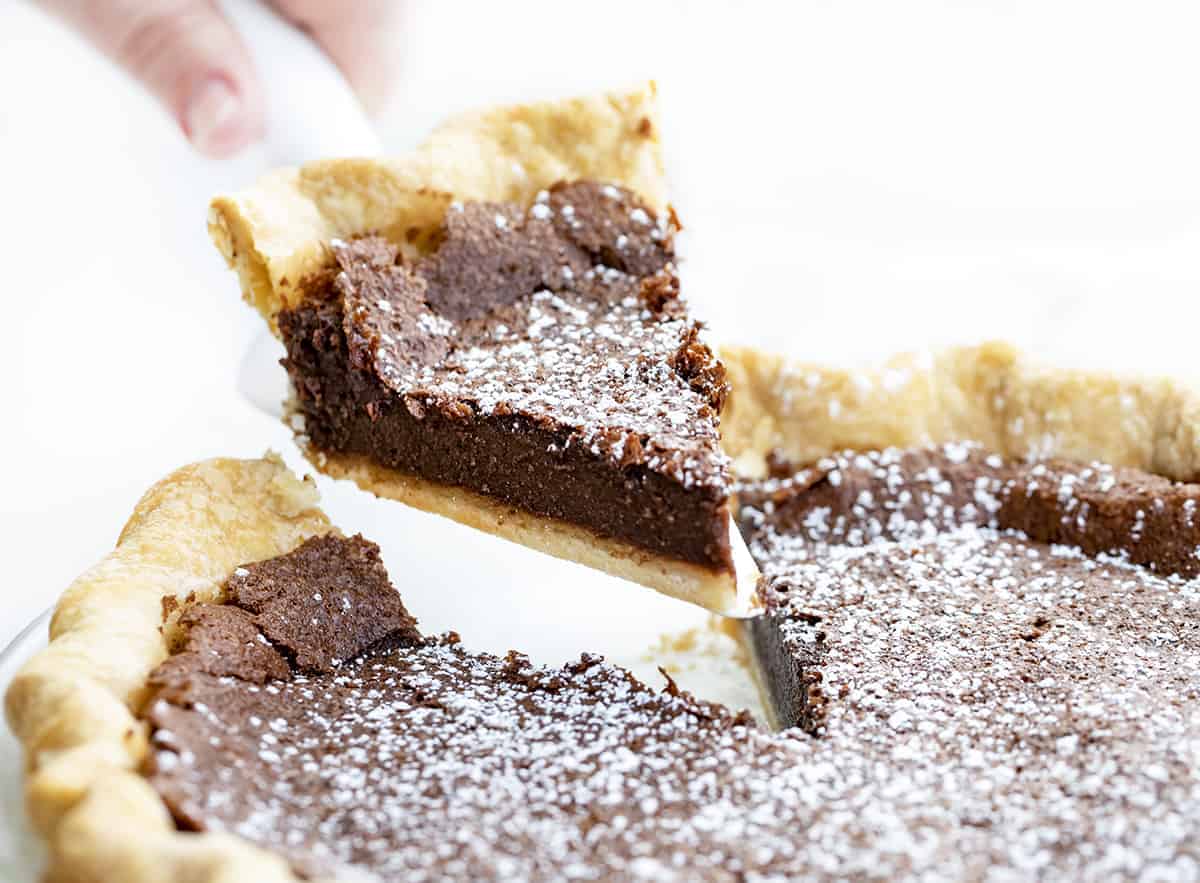 Can I Freeze Chocolate Chess Pie?
Yes! Once the pie has cooled completely, it can be frozen for up to three months. Wrap the pie in plastic wrap and then place it in a freezer-safe container. Be sure to label and date the container. When ready to enjoy, let it thaw in the refrigerator.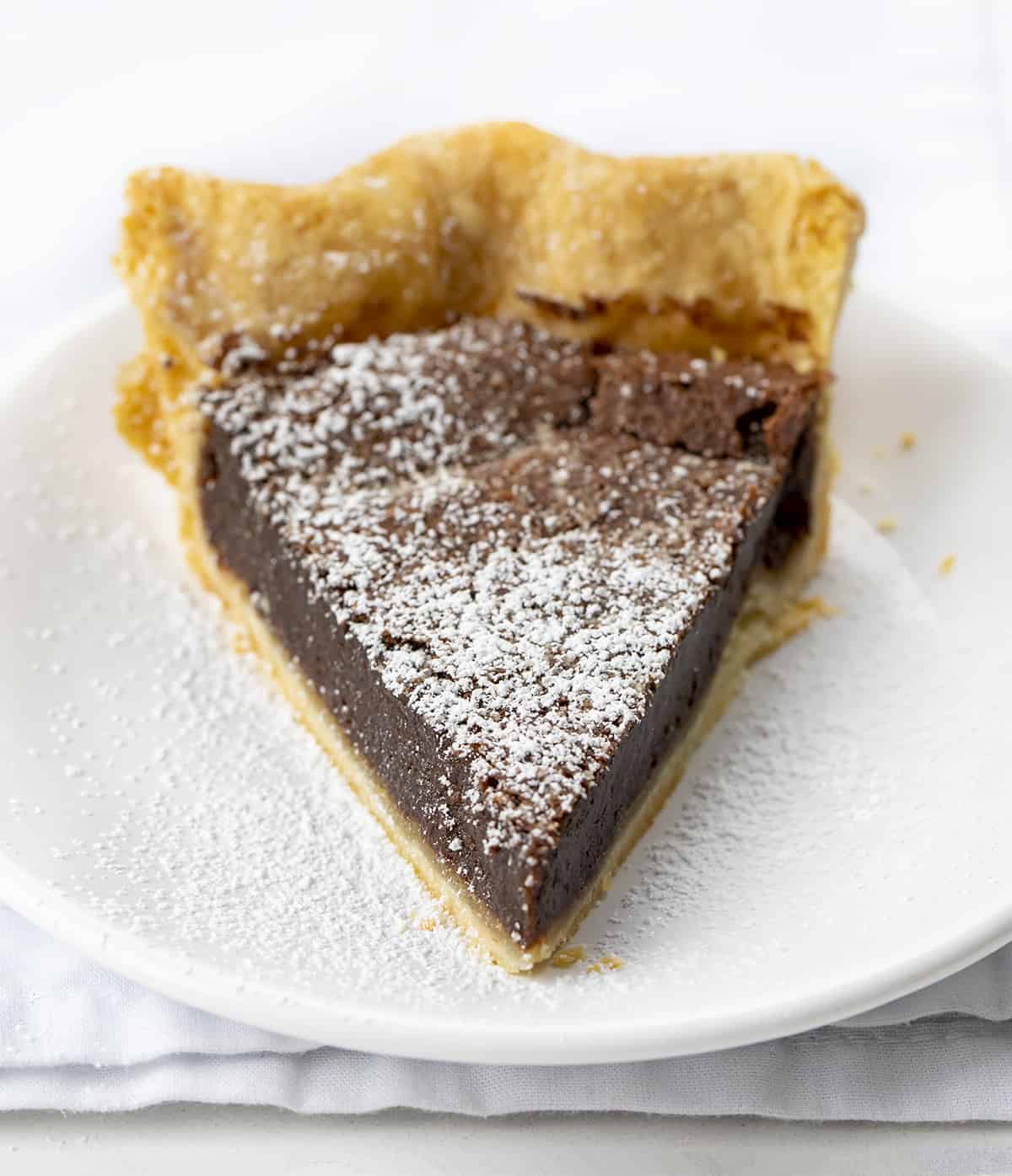 Why is it Called Chess Pie?
This pie has nothing to do with the game of chess as far as I know! However, the name is somewhat of a mystery. It could be derived from a baker stating it's 'Jes' pie (Just pie). Or, it could be from storing the pie in a pie chest (without the enunciation of the letter 't').
Looking for More Chocolate Desserts?
Easy Chocolate Pie
Death By Chocolate Pie
Chocolate Cheesecake
Baileys Chocolate Cream Pie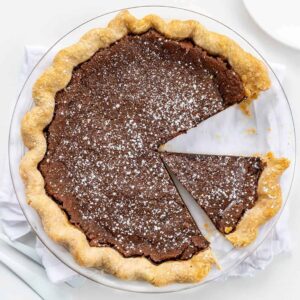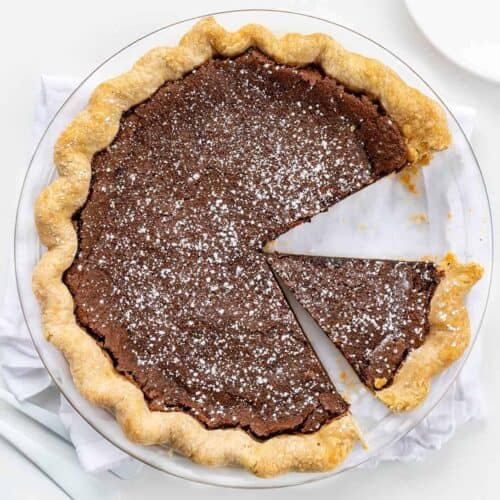 Chocolate Chess Pie is a fudgy chocolate pie filling made in a flaky crust that will satisfy all the chocolate lovers out there!
Course:

Dessert
Keyword:

Chocolate Chess Pie
Servings: 12
Calories: 219 kcal
Author: Amanda Rettke–iambaker.net
1




9-inch




unbaked pie crust,




store-bought or homemade

1




cup




(200g) granulated sugar

¼




cup




(29.5g) unsweetened cocoa powder

¼




cup




(½ stick, 57g) unsalted butter,




melted and slightly cooled

2




large




eggs,




room temperature

1




can




(5 ounces or ⅔ cup) evaporated milk

1




test




vanilla extract

confectioners' sugar,




for dusting

whipped topping,




for garnish
Preheat the oven to 350°F.

On a lightly floured surface, roll pie crust out into a 12-inch circle. Carefully transfer the crust to a 9-inch pie plate. Cinch the edge of your pie crust to create your desired shape.

In a large bowl, add sugar and cocoa. Whisk together until combined.

Add butter, eggs, evaporated milk, and vanilla. Continue to mix until well combined.

Pour the filling into the prepared pie crust. Bake for 45-50 minutes, or until mostly set (some jiggle is okay). Turn off the oven, crack open the oven door, and leave the pie in the oven as it cools for 20-30 minutes. During this time, the top of the pie will gently fall/sink back down.

Remove from oven and allow to cool completely.

Dust with confectioners' sugar or garnish with whipped topping.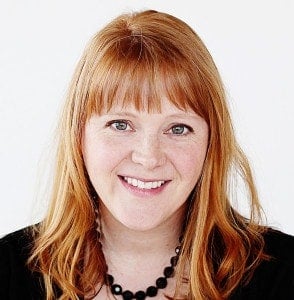 meet Amanda Rettke

Amanda Rettke is the creator of I Am Baker, and the bestselling author of Surprise Inside Cakes: Amazing Cakes for Every Occasion – With a Little Something Extra Inside.Over the course of her 15+ year blogging adventure, she has been featured in and collaborated with the Food Network, New York Times, LA Times, Country Living Magazine, People Magazine, Epicurious, Brides, Romantic Homes, life:beautiful, Publishers Weekly, The Daily Mail, Star Tribune, The Globe and Mail, DailyCandy, YumSugar, The Knot, The Kitchn, and Parade, to name a few.