Looking for Instant Pot Ground Beef Recipes? We handpicked a list of the Best Instant Pot Ground Beef Recipes for you!
Instant Pot Ground Beef Recipes
Ground beef is a popular and versatile ingredient you can use to create many delicious dishes. It's a budget-friendly type of beef that is quick and easy to cook.
Whether you're looking for easy instant pot ground beef recipes, kid-friendly or healthy instant pot ground beef recipes, try these delicious recipes developed and tested in Amy + Jacky's Test Kitchen!
Check out what to make with ground beef in Instant Pot below! Have fun cooking and enjoy these delicious ground beef dinner ideas.
Instant Pot Chili
Our fans have voted this Umami Chili as one of their favorite and best instant pot ground beef recipes!
We're super grateful that many of you have won chili competitions and cookoffs with this recipe.
Made with our Secret Ingredients, bursting with layers of flavors. Done in an hour yet it tastes like it was cooked all day on the stove.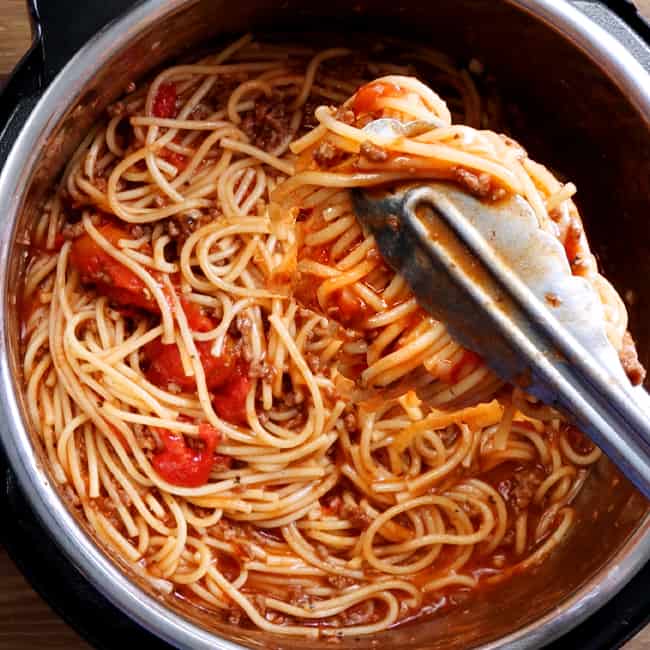 Instant Pot Spaghetti
Need ideas for those "oops I forgot to prep for dinner" days? This flavorful and al dente spaghetti recipe fits the bill!
Close to no prep, pantry ingredients, little hands-on cooking, and one pot to clean up. A must in your delicious yet easy instant pot ground beef recipes rotation.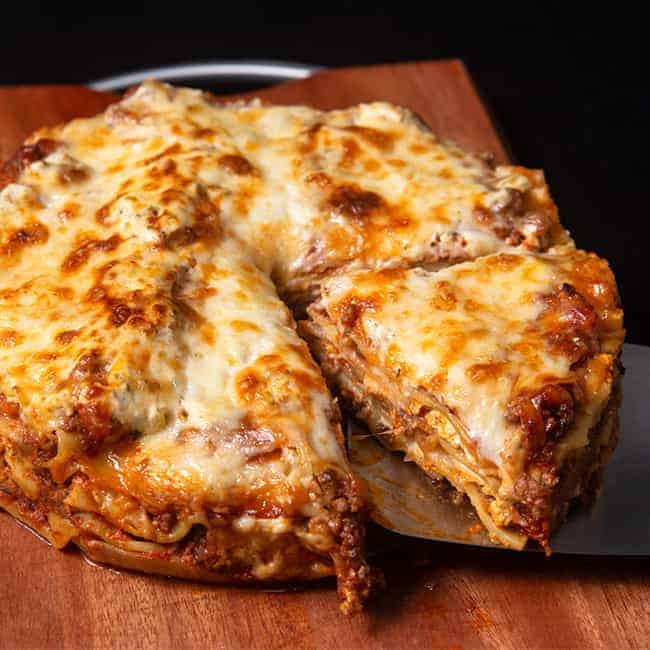 Instant Pot Lasagna
This Mouthwatering Glorious Lasagna is one of our most popular instant pot recipes!
Heavenly rich lasagna packed with creamy-cheesy layers of satisfaction. Make this a special treat for your family as they cheer for this lip-smacking good dinner.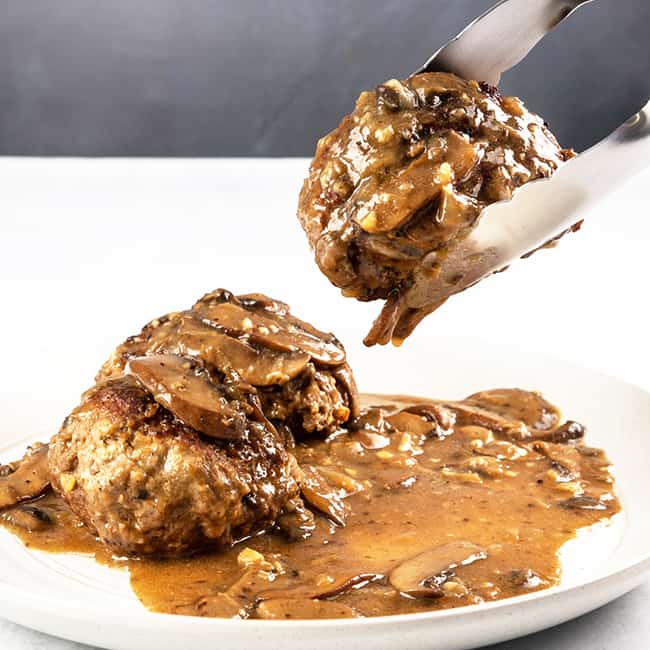 Instant Pot Salisbury Steak
This is not your ordinary Salisbury Steak! Juicy crumbly homemade Salisbury steak bursting with flavors. Drizzled with the sweet-umami mushroom gravy. It's a delicious buttery feel-good comfort food.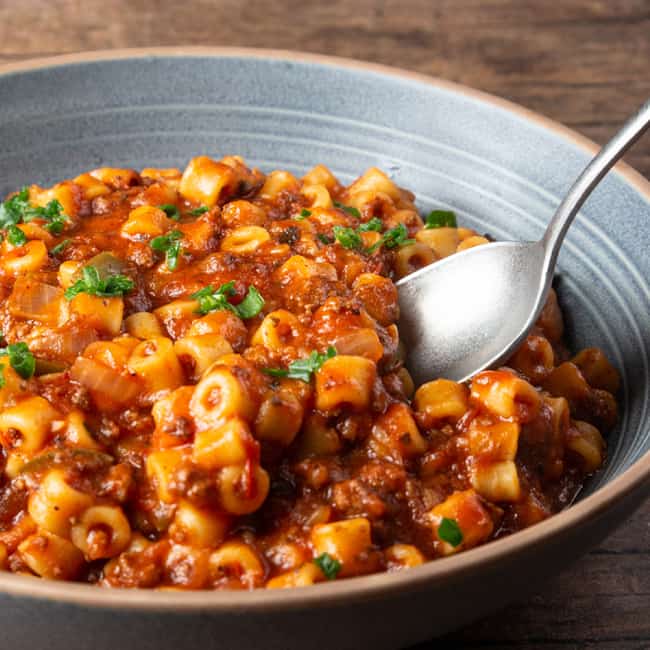 Instant Pot Goulash
2 years ago, we set our minds to develop some big-flavored recipes you can easily make with a few healthy pantry ingredients. That was when this hearty American Goulash was born!
Add this to your collection of kid-friendly instant pot ground beef recipes.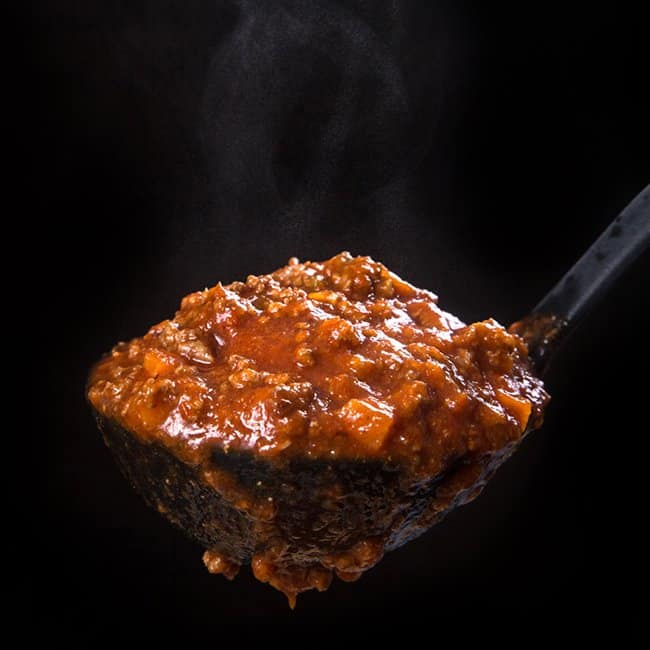 Instant Pot Spaghetti Sauce
Another one of our fans' favorite Instant Pot recipes!
Thick and rich Umami Meat Sauce boosted with deep layers of flavors.
You can set aside an hour to make this in bulk and stack them in the freezer. Then, reheat and serve it over pasta, ravioli, garlic bread, spaghetti squash, and more.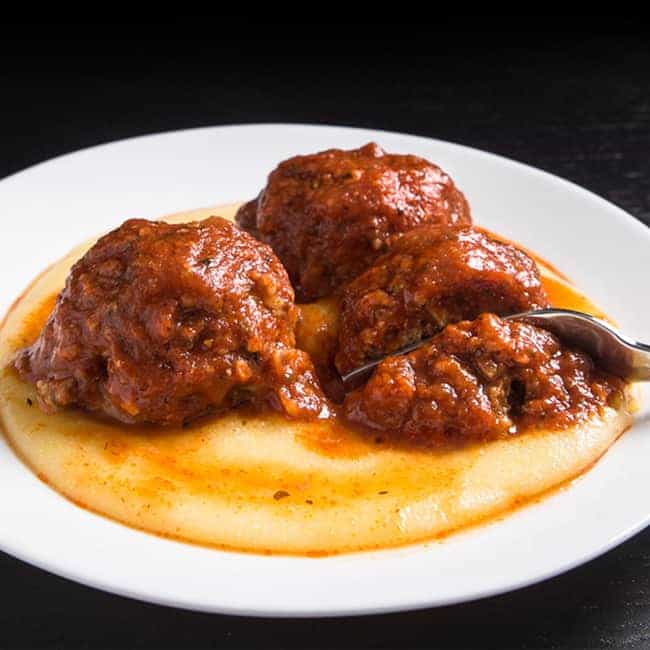 Instant Pot Meatballs
Whether you're cooking for a crowd or planning for dinner, wow your crowd with these Cheesy Juicy Umami Italian Meatballs!
You'll enjoy the satisfying flavor explosions as you bite into these juicy homemade meatballs. They're easy to make, budget-friendly, freezer-friendly, and kid-friendly!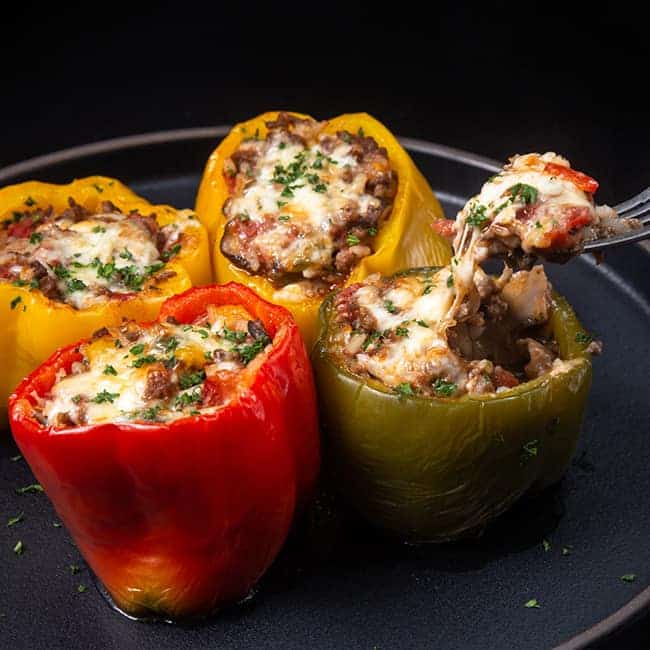 Instant Pot Stuffed Peppers
Roasted bell peppers stuffed with cheesy tomato beef rice. Another classic comfort food you can make with ground beef in Instant Pot. Great for an easy dinner and entertaining guests.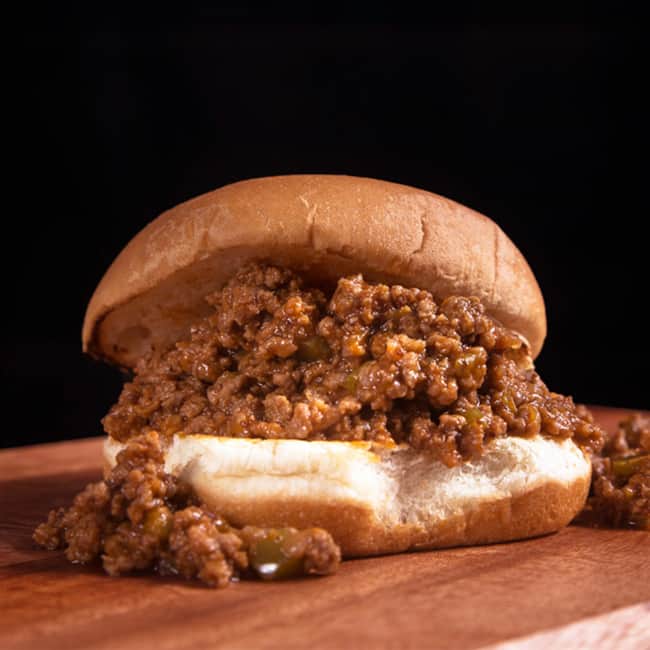 Instant Pot Sloppy Joes
Kiss goodbye to the ordinary Sloppy Joes! Your family is gonna love you for these Homemade Sloppy Joes. The tasty sweet-savory, tangy-umami beef crumbles squished in a toasted bun. It's made with simple pantry ingredients but so good!
Super Easy. Kid-Friendly. Make-Ahead . Freezer-Friendly .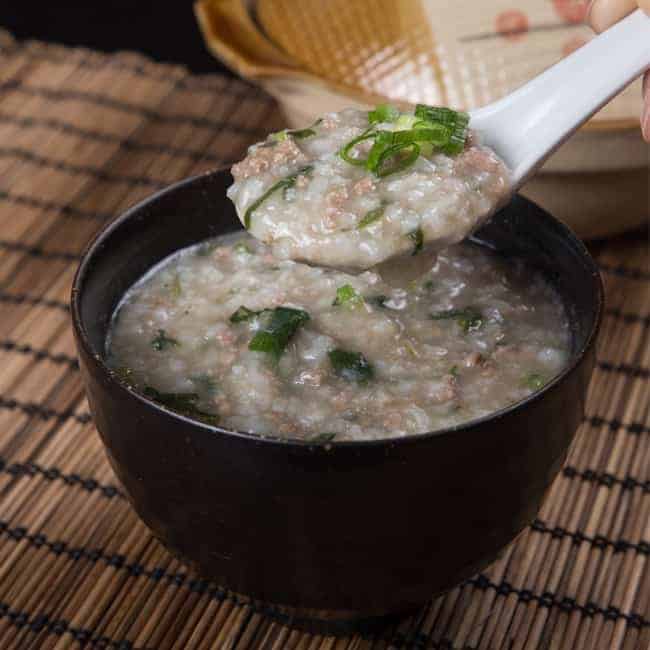 Instant Pot Beef Congee
If you're looking for healthy instant pot ground beef recipes, try this Beef Congee with Spinach one pot meal.
Congee is the ultimate comfort food, especially when you're feeling unwell. It's easy to eat, nutritious and soothing. Plus, you'll only need a few pantry ingredients to make this ground beef congee.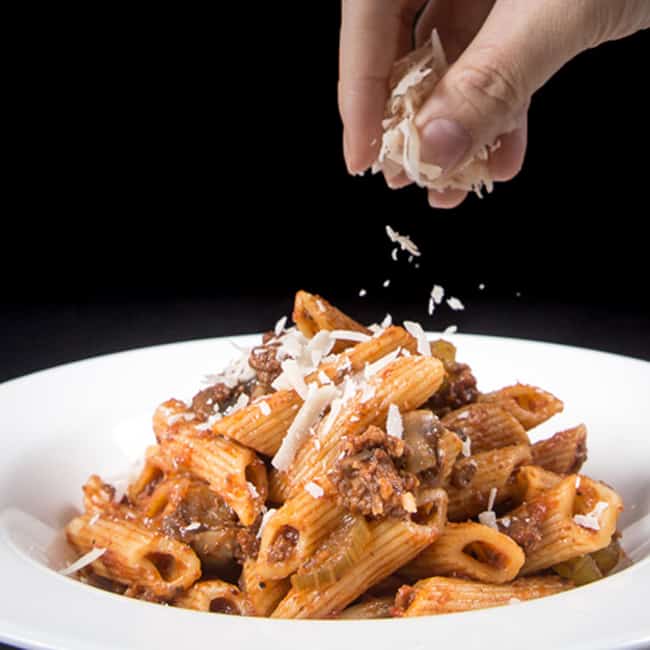 Instant Pot Pasta
You can make this flavor-packed, al-dente one pot pasta with ground beef ready in 30 minutes.
This makes a great quick and easy, kid-friendly, weeknight meal your family will enjoy.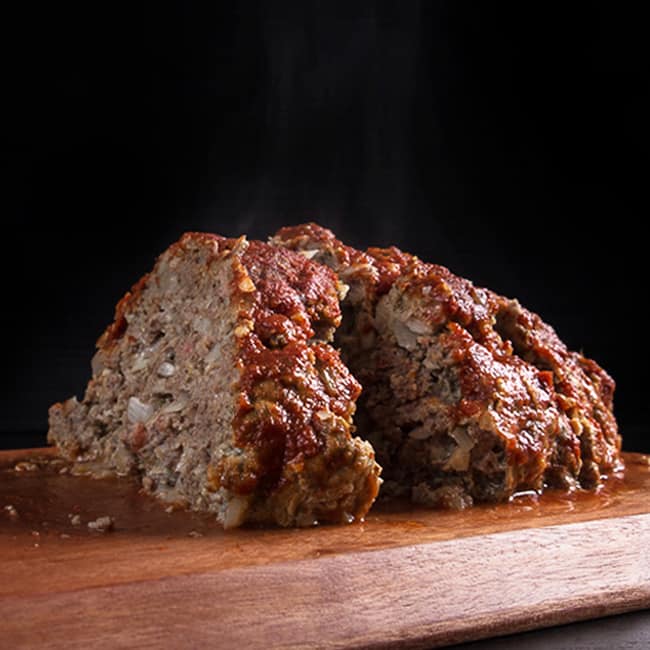 Instant Pot Meatloaf
This flavorful and incredibly juicy Instant Pot Meatloaf is classic comfort food made with ground beef. The satisfying texture bursting with umami flavors & melted cheese.
FAQ: How do you brown ground beef in an Instant Pot?
You can use the "Saute More" function to brown ground beef in Instant Pot.
First, you heat up the Instant Pot by pressing the "Sauté More" button.
You need to make sure your pot is as hot as it can be. This means, wait until the Instant Pot's screen says "HOT" before adding the ground beef.
As the pot is heating up, season the ground beef generously with kosher salt and freshly ground black pepper.
When the indicator says "HOT", add olive oil to the Instant Pot, then add the ground beef.
After browning the ground beef in Instant Pot for 5 minutes, remove the meat juice. Then, continue to brown the ground beef in Instant Pot until slightly crisped and browned.
Which Instant Pot Ground Beef Recipes are you going to try?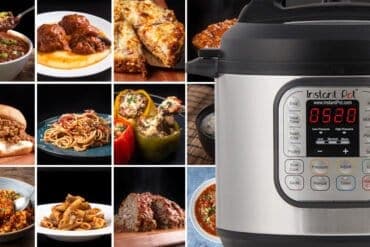 ♥ Share this Recipe so We can create more yummy recipes for you. Thank you 🙂
First, pick the ground beef recipes you want to try.

Then, click through to each of the recipes to view the required ingredients, detailed Step-by-Step Photo Guides, and cooking instructions.

Finally, prepare the ingredients for your recipes, and cook up a tasty meal! Enjoy~
Rate Amy + Jacky's Recipe: If you've tried our recipes, rate the recipes in the Comments section. Thank you!
What are some of your favorite ground reef recipes? Let us know in the comments.
Enjoy these Best Instant Pot Ground Beef Recipes!
Some Useful Tips & Resources
50+ Instant Pot Recipes
All Our Pressure Cooker Recipes
*Disclosure: We are an Amazon Influencer/Amazon Associate. This means that if you decide to purchase items or services on Amazon through our links on Pressure Cook Recipes to Amazon, Amazon will send a small commission to us at no additional costs to you. Thank you!